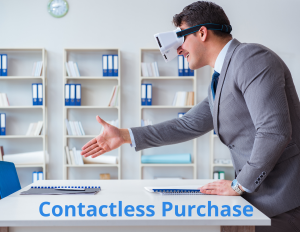 Qualify for your mortgage and close on your new home without setting foot inside a bank or a lawyer's office?  With the Advanced Mortgage team on your side, it is possible!!
Remote meetings: A simple phone call or zoom call is the first step. We will meet with you virtually, understand your needs, and forward you our online application for pre-approval. Our secure application software will then be forwarded to you to complete and sent back to us.
Information Gathering: Once received, we will contact you to fill in any blanks on the application and email you a list of supportive documents (income confirmation, mortgage statement(s), insurance, etc) for you to send us via secure upload link. Once confirmed, we will forward you your mortgage pre-approval.
The Home Search: Now that  you are armed with the confidence of being pre-approved, you can work with your real estate professional or builder (remotely if you wish) to find your dream home, settle on  price, and write the offer to purchase. Once finalized, you will forward it to us and we'll submit to a lender to obtain final mortgage approval.  We will then check off any outstanding conditions of your approval (income confirmation, etc) and forward your mortgage paperwork to the lawyer of your choosing.
Signing of your mortgage documents: If you prefer to avoid going into an office to sign, we've partnered with several law offices that are now offering remote signing by way of webinar and docusign. There is no additional cost to sign your mortgage documents in the comfort of your own home.
Although the world is a different place right now, your dream of home ownership doesn't have to be put on hold. Contact us today to help chart your course and help you make cents of your mortgage.